At Benton Brothers Fine Cheese we offer you a wide range of gifting options to satisfy the cheese lover in your life. Choose from our selection of elegant, rustic cheese baskets or pine crates or let them experience our products in their own time with a gift certificate.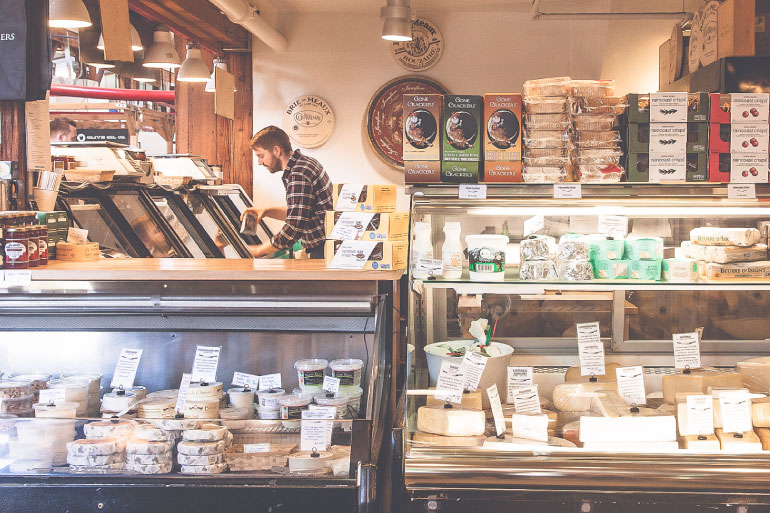 Gift Certificates
Allow your curd nerd to choose their own adventure.
Price
Available in any denomination.
Contents
Redeemable at both locations. May be ordered in-store or by phone.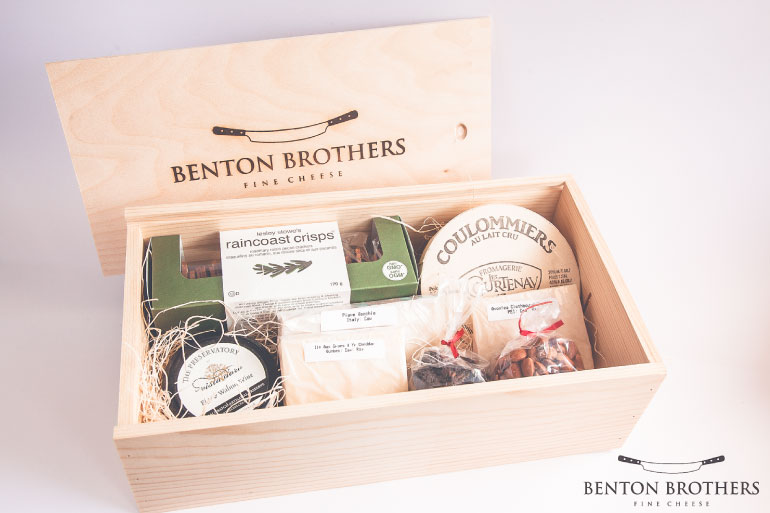 Pine Boxes
These beautiful sliding lid pine boxes, branded with our logo contains an assortment of fine artisanal cheeses, crackers, and cheese accompaniments to compliment your selection. We can even leave space for your own bottle of wine!
The perfect gift for any cheese lover on your list!
Small and Large Pine Boxes
Price
Sm. $90 – $110 +tax
Lg. $120 and upwards + tax
Contents
4-7 pieces of cheese, crackers, artisanal preserve, and dried fruit or toasted nuts, sizes, and styles vary depending on price point. Gifting wine, port or scotch? Let us know and we'll happily make space in one of our large boxes.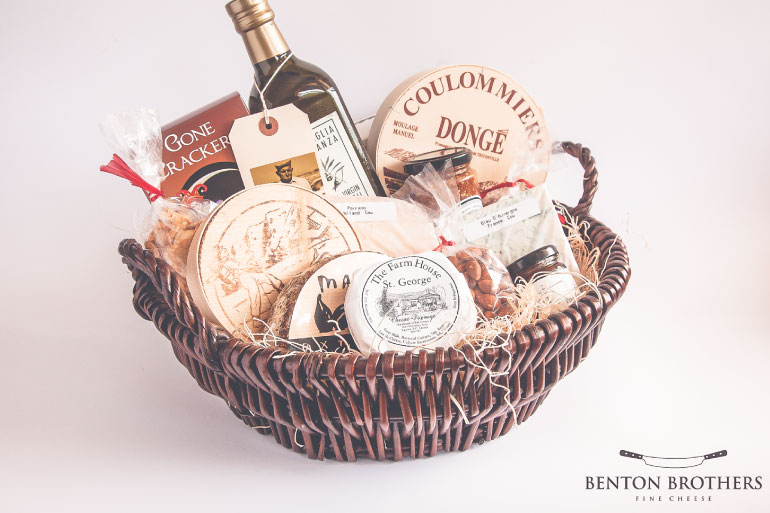 Baskets
These beautiful gifts are housed in wicker baskets & wrapped with ribbon.
Price
Med. $50 – $75 + tax
Lg. From $150 +tax
Contents
Medium baskets contain 3-6 pieces of cheese, crackers and artisan accompaniments, quantity and styles of cheese vary depending on price or special requests. Large baskets contain a wide selection of carefully curated cheese, crackers, artisanal preserves, specialty goods, and dried fruit and toasted nuts.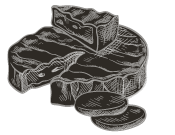 Stop by the cheese counter and find a new favourite!