Our Locations
Kerrisdale Village Has Moved

We've Moved to Granville Island
After 11 busy and amazing years we've decided to move our Kerrisdale operations down to our Granville Island Public Market location!
Kerrisdale was our first shop – our baby. Jonah slept in the store during renovations while we were waiting for the door to go in. We built the shop by hand and next, we built our retail, wholesale, gift and catering business from there. It has been incredibly humbling and satisfying to grow with you!
Big thanks to the Kerrisdale neighbourhood, all of our incredible customers, and our talented staff. As our families grow and change, our business grows and changes with us. We look forward to continuing to serve you from our Granville Island shop as we evolve and diversify our offerings.
A special thanks to our amazing store manager, Peter, who will be joining the team down at Granville Island.
Eat cheese and be happy. Cheers – Jonah & Andrew Benton
Kerrisdale Village
Address: 
2104 West 41st Ave, Vancouver BC V6M 1Z1
Phone: 604.261.5813
Regular Store Hours: CLOSED Monday
Tuesday to Saturday 10:00am to 6:00pm
Sunday 12:00pm to 5:00pm
Kerrisdale Village
2104 West 41st Ave, Vancouver BC V6M 1Z1
Hours
CLOSED Monday & Sunday
Tuesday to Saturday 10:00am to 6:00pm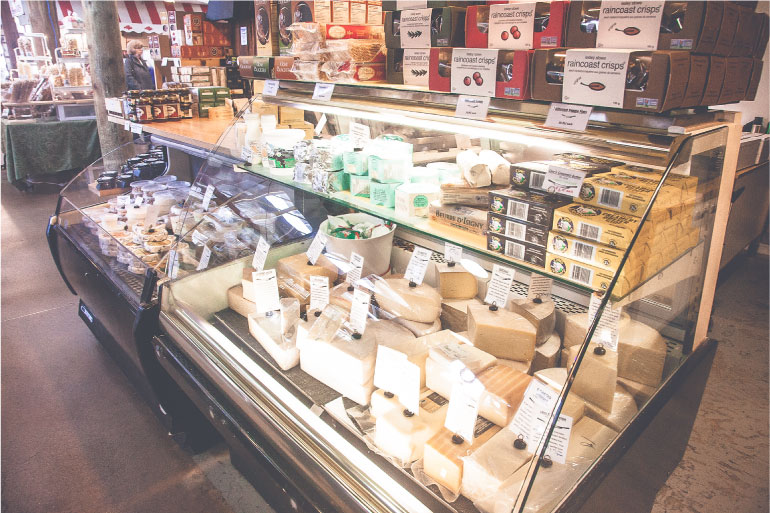 Cheese
Our knowledgable cheesemongers learn the history, flavour profile, perfect pairing and story behind each cheese and offer samples right off the wheel.
Accompaniments
Choose from our wide selection of accompaniments such as toasted organic walnuts and almonds, olives and cornichons, dried figs, cherries, apples and Turkish apricots to create your own cheese tray. You will also find a variety of crackers, oils, vinegars, chutneys and jellies to satisfy all of your cheese needs.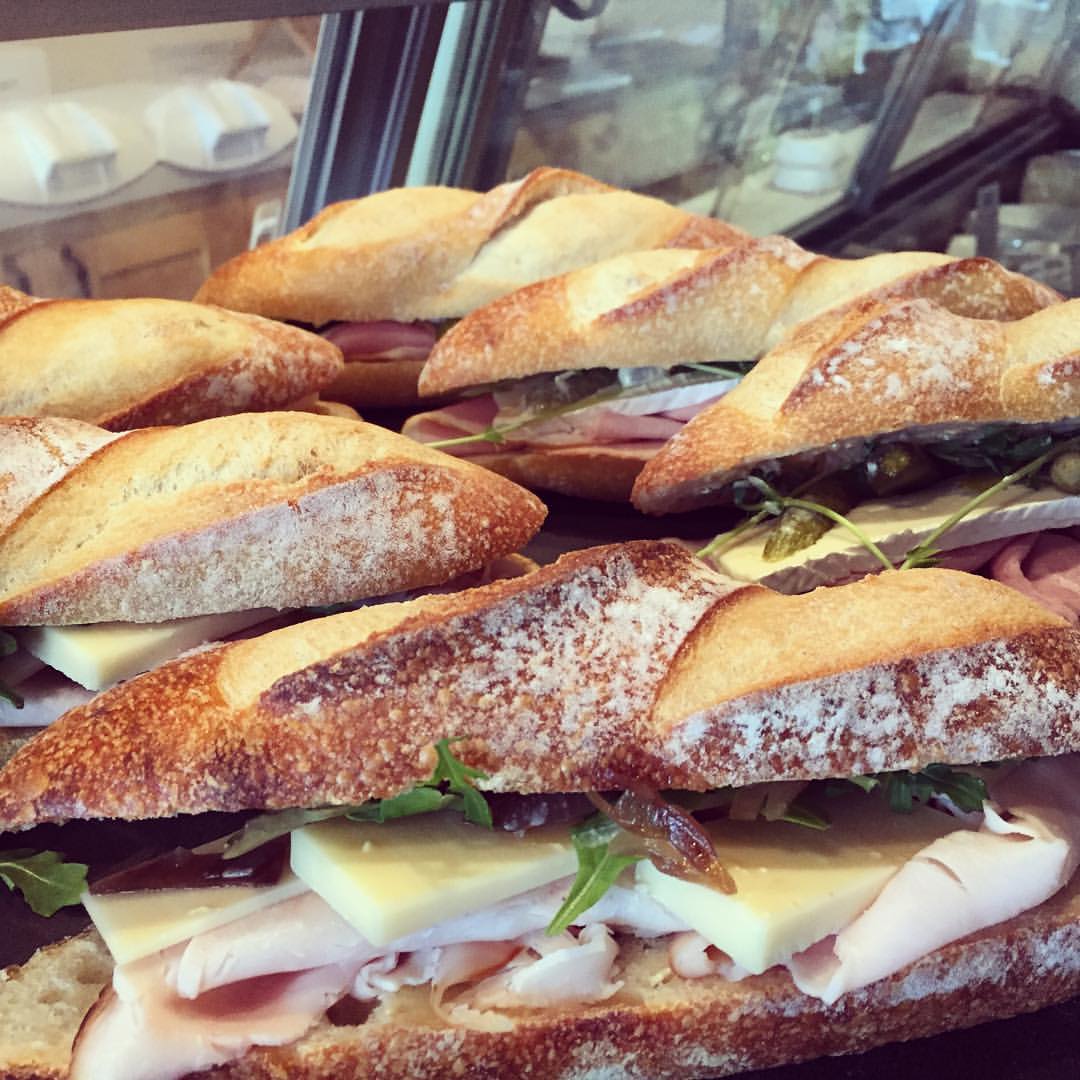 Sandwiches
Made daily in-house with bread from local neighbourhood bakery Faubourg, our famous sandwiches are first-come, first-serve and they don't last long. Our rotating menu features classics like ham & brie, and turkey and gruyere, but we like to shake it up a bit, so stop by and see what we're serving today.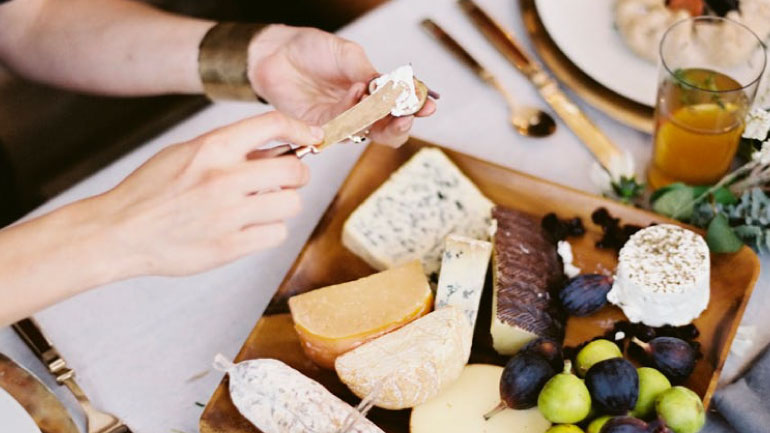 Catering
Our custom catering boards feature a curated selection of artisan cheeses and your choice of accompaniments including charcuturie, olives, preserves and crackers. Available for pick-up from our Kerrisdale location only, your guests will thank you. Corporate and wedding services available.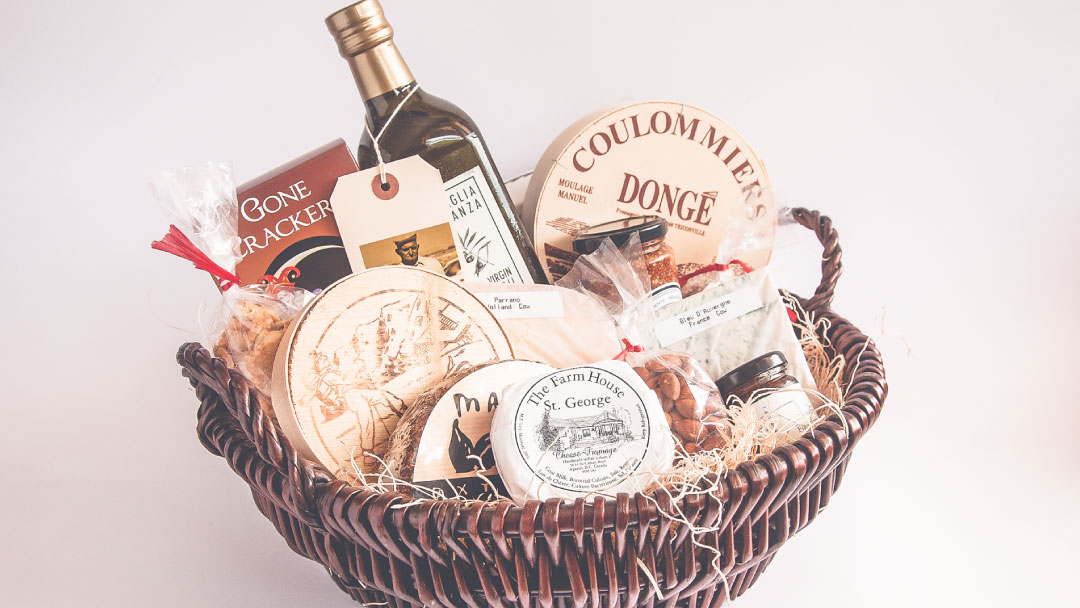 Gifts
Choose from our selection of elegant, rustic cheese baskets or pine crates or let them experience our products in their own time with a gift certificate.